Spring, Foam or Latex in a mattress? What does it all mean?
Just started searching for your next mattress and found yourself asking - How do I know which mattress is best for me? What's the difference, a pocket spring (sometimes known as an innerspring) or a hybrid foam mattress?
You might have landed here because you are confused by all the different kinds of mattresses available these days. Shopping for a mattress can be overwhelming. We've put together an easy guide to each mattress type and what it's made of, so you can ultimately decide on which is the best mattress for you.
Spring Mattress
Spring, or mattresses that contain coils, are the most common mattresses in New Zealand. And within this innerspring mattress category, you'll find different types of spring systems such as continuous coil mattresses, pocket spring mattresses or open coil. Generally, these types of mattresses contain the spring system at the heart of the bed with comfort layers on top. Our Serta Wool Collection are examples of spring mattresses.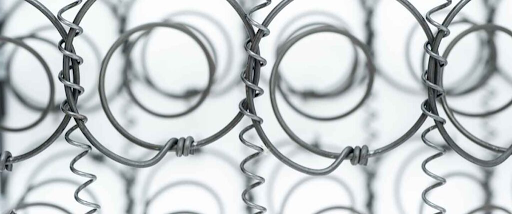 An Open or Bonnell coil mattress has coils shaped like an hourglass. It's a design that provides great initial support but they tend to wear faster than other coil types.
Offset coil mattresses are made in a similar way to the open coil but have a square head that is aimed to contour your body better.
A pocket spring mattress is individually wrapped coils contained within fabric pockets. Each coil is separate - which helps with minimal partner disturbance because each coil isn't disturbed by those surrounding it. Serta makes its coils from tempered steel for added durability.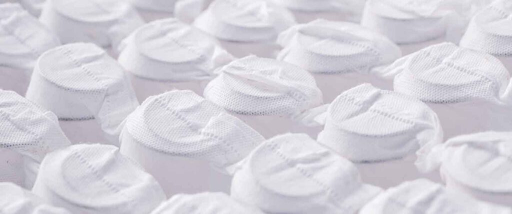 Continuous coil mattresses have rows of advanced coils made of a single continuous wire. It works by sharing the weight across several innersprings which results in a system that is both strong and supportive.
Latex Mattress
The beautifully soft feel of sustainable latex is popular for its luscious feel & its hypoallergenic properties. It's commonly used as a comfort layer in beds like we have in our Serta Dakota mattress found in our Wool Collection range but it can also be used as a support core instead of a spring mattress. As a rubber, Latex is naturally very resilient and breathable and this helps wick away heat that's typically associated with memory foam mattresses. It provides a high level of support and comfort to help with proper spinal alignment while you sleep. A Serta latex mattress is also naturally antimicrobial, dust mite resistant and hypoallergenic.
Memory Foam Mattress
A memory foam mattress, like a latex mattress, delivers both comfort and the foam acts as a support system in lieu of a spring mattress. Memory foam or visco-elastic foam comes in a number of different feels and densities. For a support core to help your spinal alignment, the foam is usually a higher density. All our Serta Toppers use Memory Foam to bring additional softness to any mattress - Available gel-infused for temperature regulation or with two different feels, Super-Plush and Cloud.
Foam in Mattresses
Foam has almost always been used as a core element in mattresses. However, the quality, density and durability varies from manufacturer to manufacturer. At Serta, we pride ourselves on quality comfort and that starts with our foam. You'll find Serta-fied Foam used in our Perfect Sleeper mattress which features a high density support core. Our Cloud Foam is manufactured in New Zealand in a way to improve air quality and reduce pollutants. Sleep with peace of mind while cradled in full body support.