Bringing you Serta-fied comfort.
So comfortable you'll never count sheep again.
Locally Made
Allergy and Asthma Friendly
NZ Shipped
Try Out In-store
Serta Toppers
Give your mattress an upgrade with Serta's Super-Plush topper. You'll feel supported with cushioned softness that lasts throughout the night using perfect fit skirting.
Extra Softness

Our Super-Plush topper uses New Zealand made memory foam to mould and shape to your body. The extra plush and softer feel help to relieve pressure points to give you a comfier and more supported sleep.
Allergy Friendly

To protect you and keep our topper fresh, we've treated our memory foam with an anti-microbial as a defence against any triggers that can cause asthma and allergic reactions. Rest easy knowing you and your family are safe with anti-allergy protection.
Comfort cover

We've got you covered with a cotton sateen cover and perfect fit skirting around the edge of our Super-Plush Memory Foam Topper. The 100% Sateen Cotton cover gives a soft and smooth feel. To fit your mattress perfectly, our skirting is designed with an extra strong elastic so that your topper stays in place.
Shop Now at Briscoes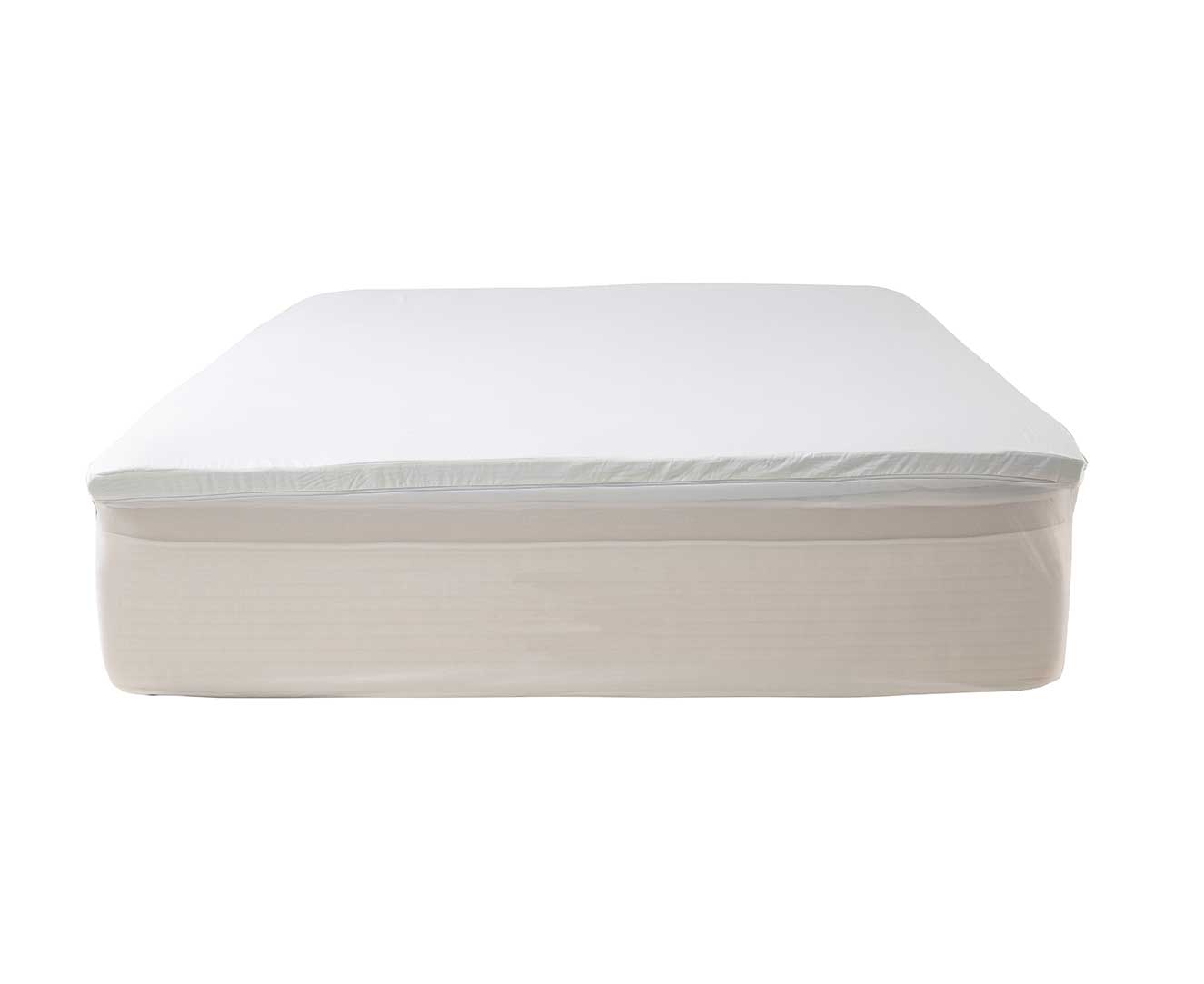 Serta's Gel-Infused Memory Foam Topper has all the softness and support of our Memory Foam topper with the added temperature support technology of gel infusion. For the warmer sleeper, try our gel infused topper to help manage excess body heat.
Gel-infused Heat Transfer

If you're a hot sleeper, Serta's Gel-Infused Topper is a heat regulating layer that's been designed to absorb, store and release thermal energy and give you a cooler sleeping surface.
Allergy Friendly

We've treated our memory foam with anti-allergy protection to keep you and your family safe. An anti-microbial treatment acts as a defence against asthma and allergy causing triggers.
Comfort cover

To ensure your mattress topper stays in place and feels comfortable, the Gel-Infused Memory Foam topper has a 100% Sateen Cotton cover and a Perfect Fit skirt. Your topper will fit perfectly with extra strong elastic designed to keep movement to a minimum.
Shop Now at Briscoes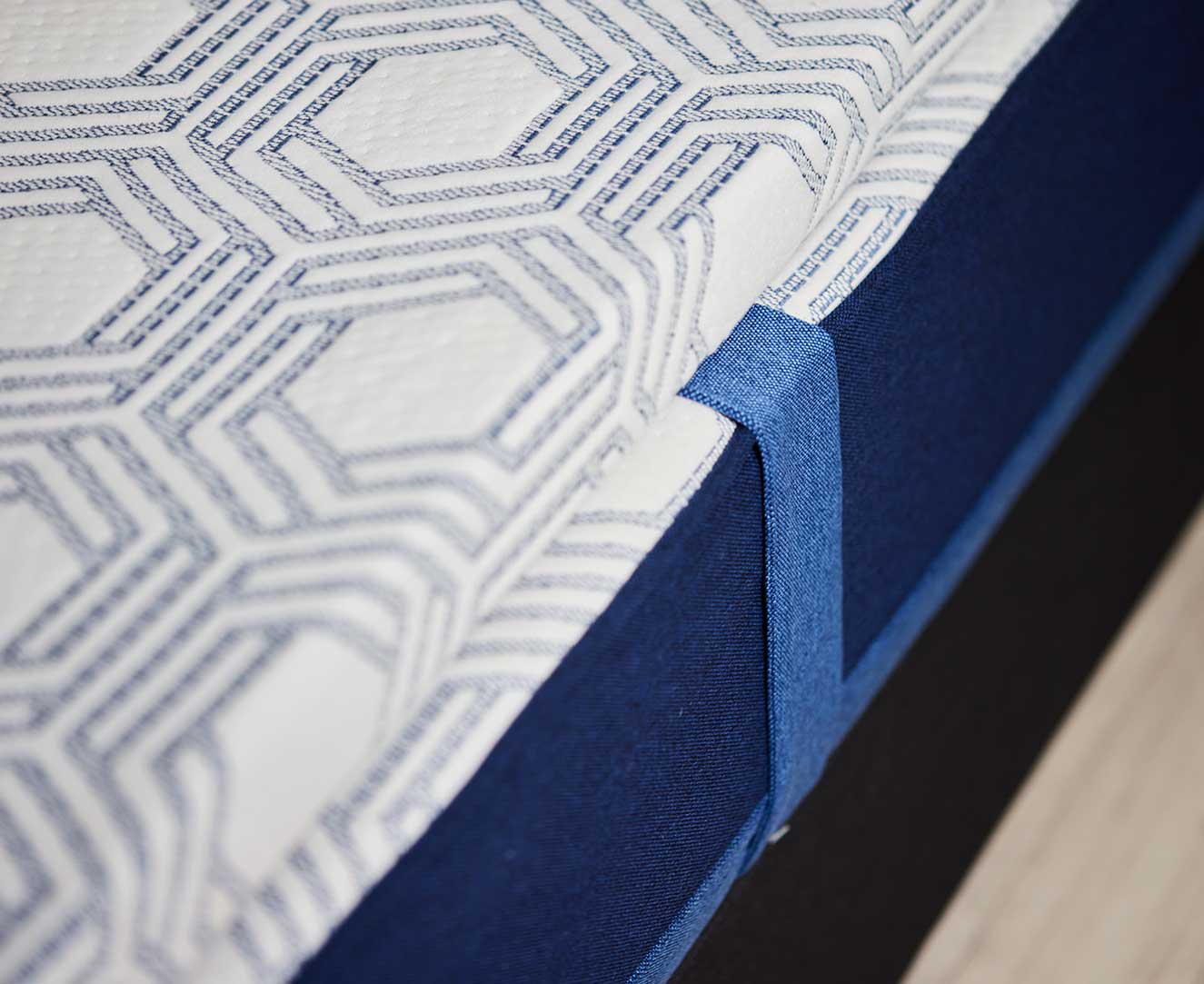 The Serta Cloud Top is made in New Zealand using advanced memory foam to give your mattress a luxurious and softer feel. With sustainability in mind, we've engineered a machine washable recycled polyester knit cover to keep your topper fresh and clean. We've also developed our new Serta+Connect straps and pads to ensure your Serta Cloud Topper will stay in place throughout the night.
Memory Foam

Sink into comfort with the Serta Cloud Topper. Our NZ made memory foam is designed to hug you at night in all the right places so that you wake up with less aches and pains.
Serta+Connect

The Serta Topper has been constructed with the Serta+Connect system to make sure it stays on top of your mattress. You won't see any skirtings here, the Serta+Connect uses easy to use straps and velcro pads to ensure there's no wiggle room.
Good for you and the Environment

We've designed our Cloud Topper to help your health and aid in sustainability. By treating our memory foam with anti-allergy protection we're keeping you and your family safe. And, to fight against single use plastic, we've created a machine washable cover with a recycled polyester knit fabric to keep your topper fresh and clean while doing our part for the environment.
Shop Now at Briscoes
Product Specifications
Give your mattress an update with a Serta topper. Using quality NZ made memory foam and cooling technology we've made the best bed tech affordable for all New Zealanders.
The Range

The Serta mattress toppers are available in three options to suit the warmest and coolest of sleepers.

Measurements and Dimensions

Long Single: 91cm W x 203cm L
King Single: 107cm W x 203cm L
Long Double: 137cm W x 203cm L
Queen: 153cm W x 203cm L
King: 167cm W x 203cm L
Super King: 183cm W x 203cm L
Frequently Asked Questions