Not Just Sorta Comfortable. Serta Comfortable.
So comfortable you'll never count sheep again.
Sourced Locally
Serta-fied Foam
NZ Shipped
Try Out In-store
Find a Serta that's right for you.
---
Find a retailer near you
Our Serta products are supplied throughout Aotearoa! Check our map to find a store near you.
Find a store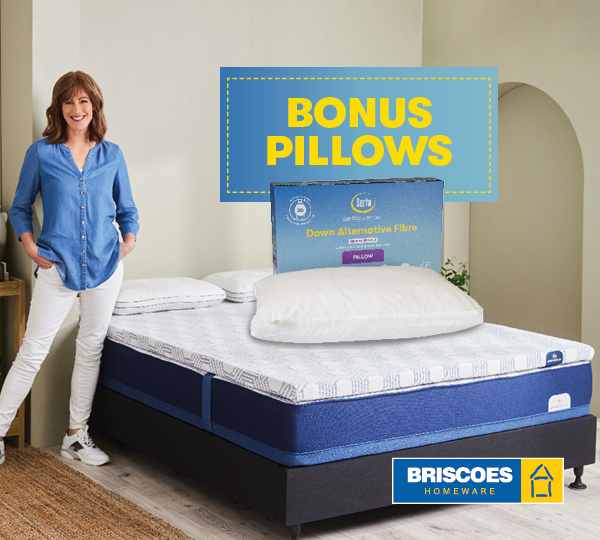 Serta Bonus Pillow Giveaway
Buy a mattress & base and get 2 bonus pillows valued at $180 OR buy either and receive one bonus pillow.
FIND OUT MORE
Serta-fiable Ease
The healing power of sleep
If you don't get quality sleep, the chances are you're not giving your body time to restore and repair itself. Read on to find out more about the healing power of sleep.
Find out more about our Serta product ranges